Posts for tag: cosmetic dentistry
By Baker Family Dentistry
October 30, 2019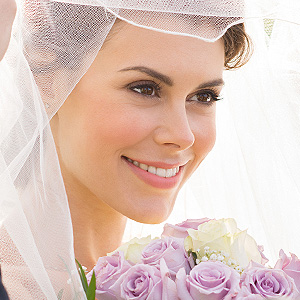 Congratulations—you're engaged! It's a stupendous (and hectic) time in your life as you plan your upcoming wedding.
You want to look your best for the big day—which means you may be dieting, exercising or making changes to your hairstyle and makeup. Be sure, though, to consider another important part of your appearance—your teeth and gums. Here are a few options that could help your wedding day smile shine even more.
Cleanings and whitening. While dental cleanings are primarily about removing disease-causing plaque and tartar they can also give your teeth that clean and polished look. And if you want an extra boost in brightness, consider whitening—we may be able to lighten up your teeth's stain-induced dullness.
Bonding. If your teeth have slight imperfections—chipping, slight gaps or staining that doesn't respond well to whitening, consider bonding techniques to repair or cover these defects. Composite resin is a dental material that can be shaped and bonded to teeth to reform a deformed tooth—and with color matching as well. For more extensive defects you can cover the front of imperfect teeth with bonded porcelain veneers or completely cap a tooth with a custom crown.
Tooth restorations. If you have missing teeth marring your smile, you have several options. The top choice: dental implants, which replaces the root of the tooth and will be able to have a crown attached to it. An implant can thus restore both better function and appearance. For more affordable options, you can also turn to fixed bridges or removable dentures. The latter can be custom designed to replace all the teeth on a jaw arch or just a few in different locations.
Gum enhancements. Teeth aren't the only part of your smile that might need a helpful touch—your gums' appearance might also be a problem. There are cosmetic procedures including plastic surgery and tissue grafting that can help correct overly prominent "gummy" smiles or, at the other end of the spectrum, longer appearing teeth because of gum recession.
Orthodontics. If you have extended time before the wedding date, we may be able to correct crooked teeth or a poor bite (malocclusion) that's adversely impacting your smile. In some cases, you may be able to choose clear aligners, removable plastic trays that are hardly noticeable to others, over more visible braces to correct your bite.
If you would like more information on cosmetic dentistry for lifetime events, please contact us or schedule an appointment for a consultation.
By Baker Family Dentistry
February 12, 2019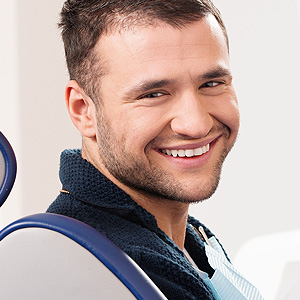 Our main focus as your dentist is to keep your teeth and gums healthy and functional. But there's another important aspect of care — your teeth's appearance. It's not just a superficial concern: your smile can have a profound effect on your self-image, as well as your personal and professional relationships.
This is the realm of cosmetic dentistry: served by both specialists and general dentists, it focuses on altering your teeth's appearance with treatments as basic as teeth whitening or as comprehensive as dental implants. The goal, however, is the same: a new, more attractive smile.
In a way, cosmetic dentistry begins with you and oral hygiene. The twin tasks of brushing and flossing to remove dental plaque not only lowers your risk for tooth decay or periodontal (gum) disease, they also improve the appearance of the tooth surface. There are, however, circumstances where otherwise healthy or repaired teeth may need extra cosmetic attention due to chipping, misshape or staining. In these cases, a truly cosmetic approach may be necessary.
One approach is to cover a tooth's blemishes. Veneers, for example, are thin, layered pieces of dental porcelain shaped and colored like natural teeth that are bonded to the outside of an unattractive tooth. In other cases, a tooth may require a life-like porcelain crown that completely covers it to gain the same effect.
Missing teeth, of course, pose a different challenge, but here there are a wide range of solutions: dental implants, fixed bridgework or removable full or partial dentures. Advancements in dental materials and techniques can produce new teeth that are so life-like and natural that they're imperceptible from the real thing.
 These and other measures like orthodontics can all be used to turn a smile you find embarrassing into one you're confident to share with the world. It begins, though, with both you and us taking a good, close look at your current smile — a smile analysis, if you will.
After assessing both your current needs and your expectations for change, we can develop an appropriate treatment plan. It might be quite simple or with multiple treatment stages, but it will be the best plan for you. Through cosmetic dentistry we have the means to help you achieve a new, more confident smile.
If you would like more information on the many ways to transform your smile, please contact us or schedule an appointment for a consultation. You can also learn more about this topic by reading the Dear Doctor magazine article "Cosmetic Dentistry: A Time for Change."
By Baker Family Dentistry
August 16, 2018
You may be able to slow the aging process with healthy habits but you can't stop it. Every part of your body will change, including your teeth and gums. And even with great dental hygiene and care, there are at least two aging outcomes you may not be able to avoid: discoloration and tooth wear.
Fortunately though, we have ways to counteract these effects and help you enjoy a much younger-looking smile. These techniques range in complexity and cost, but when tailored to your individual situation they can make a world of difference and restore your confidence in your smile.
Brightening teeth that have yellowed with age can be as simple as undergoing teeth whitening. The bleaching solution in this procedure (performed in the office or at home with a prescribed kit) can minimize enamel staining built up over the years. It can even be performed with some control over the level of desired brightness. Although whitening isn't permanent, with proper care and regular touch-ups you can keep your youthful, dazzling smile for some time.
Tooth whitening, however, may not be enough in some cases of discoloration. If so, you can gain a bright new smile with porcelain veneers or crowns. A veneer is a thin layer of tooth-colored material bonded to the front of a tooth; a porcelain crown completely covers a tooth and is usually cemented onto it.
Normal tooth wearing can also affect the appearance of older teeth, making them look shorter and with less rounded edges than younger teeth. Veneers and crowns can be utilized for this problem too, as well as enamel shaping with a dental drill to minimize those sharp edges and project a softer, younger appearance. In extreme cases, surgically reshaping the gums can give teeth a longer and a more natural look.
These are just a few of the ways we can address these two aging problems, as well as others like receding gums. Depending on your situation, it's quite possible we can help you take years off your smile.
If you would like more information on cosmetic answers to aging teeth, please contact us or schedule an appointment for a consultation.